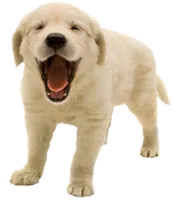 When you are looking for a veterinary care clinic you should be able to count on superior care and excellent service. We at Western Hills Veterinary Clinic in Middletown OH have assembled an expert team of veterinary professionals to bring you the best possible healthcare for your pet. We have a modern veterinary facility which is clean, comfortable, and efficient.
Call 513-422-4181 to schedule an appointment and we will find a time that is convenient for you.
All pets should be seen by a veterinarian at least once a year (senior patients with specific health issues may warrant more frequent visits). At our clinic, this annual wellness visit will include a full physical exam, any necessary vaccinations, parasite control and other health maintenance issues tailored to YOUR pet's specific needs.
If this is your first visit, or a follow up from another clinic or specialty hospital, please bring your pet's pertinent medical history paperwork. This helps keep our doctors "in the loop" regarding your pet's health care, and helps us save you money by avoiding redundant or repetitive testing that's already been performed elsewhere.
If necessary, our Doctors may refer you to a specialist who has board-certified expertise in areas such as internal medicine, oncology, dermatology or advanced surgery.