Welcome to Western Hills Veterinary Clinic
Your Veterinarian in Middletown, OH
Call us at 513-422-4181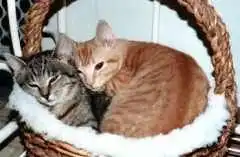 Celebrating Over 60 Years of Quality, Compassionate Care…
Small animal medicine and surgery
Laser surgery option now available!
Up-to-date X-ray, anesthetic and surgical monitoring equipment
Complete in-house laboratory services
Referral services to all area specialists
Microchip implantation
Heated and air-conditioned boarding facilities with special care options for pets with special needs
Compassionate euthanasia and body care options
House calls available by special arrangement with Dr. Burk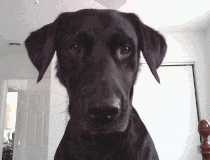 Our Mission is to stay true to the spirit of veterinary medicine developed by our founder, Dr. E. C. Peck, and continued by his successor Dr. Merlin Oswalt: to provide compassionate care at reasonable prices to all those who love their animal friends. As pet owners ourselves, we truly understand and honor the value of the human-animal bond and we consider it a privilege to work with you as a team to provide your pets with the care they need for a long, healthy and rewarding life.
We are happy to offer a number of resources that enable you to learn about how to take better care of your pets. Please feel free to browse our site, particularly the informational articles. The best veterinary care for for your pets involves wellness care and problem prevention as well as good medicine. Remember, your pets depend on your for their continuing good health! If you have any questions, call 513-422-4181 or email us and we'll promptly get back to you. Our Middletown veterinary hospital is very easy to locate, and you can find directions on our Contact page. We also welcome you to subscribe to our newsletter, which is created especially for Middletown pet owners.
At Western Hills Veterinary Clinic, we treat your pets like the valued family members they are.
Dr. Stephanie Burk
Middletown Veterinarian | Western Hills Veterinary Clinic | 513-422-4181
5622 Mosiman Road
Middletown, OH 45042